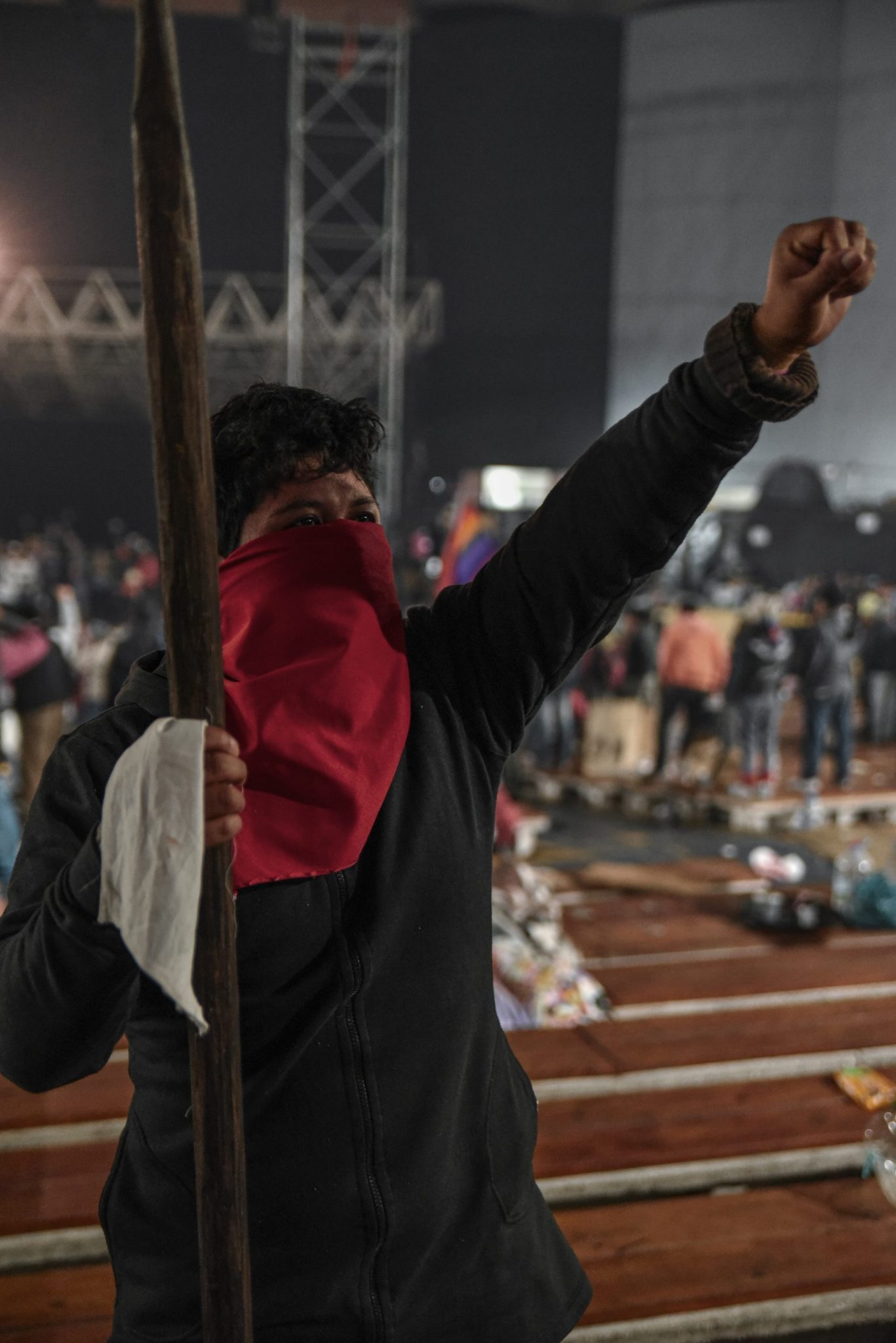 Is Ecuador safe to travel to?
The amazon guardians kept the city safe
The answer is, YES! Ecuador is back to its peaceful state, and tourists and volunteers are happily welcomed! 
The protests passed this past October, and the government and protestors came to a peace dialogue.
Here's a quick breakdown:
On October 1, 2019, the president of Ecuador announced a new economic reform to the country. The indigenous communities would be most affected by this reform, with the possible increase of gasoline, and a possible increase in petroleum extraction. Then protests began: the nation's government shut down, it declared a "State of emergency", a curfew was put in order, and the roads were blocked by peaceful protesters.
A few of our partner communities such as the alpaca ranch in Chimborazo, and the Shiwiar from the amazon, were directly affected during the protests. The indigenous movement and organization CONAIE, led a peaceful protest to fight and stand up for their human and land rights. The members of our partner communities rose to the occasion to fight for their rights and unfortunately were victimized as "robbers, violent, and terrorists" by the government.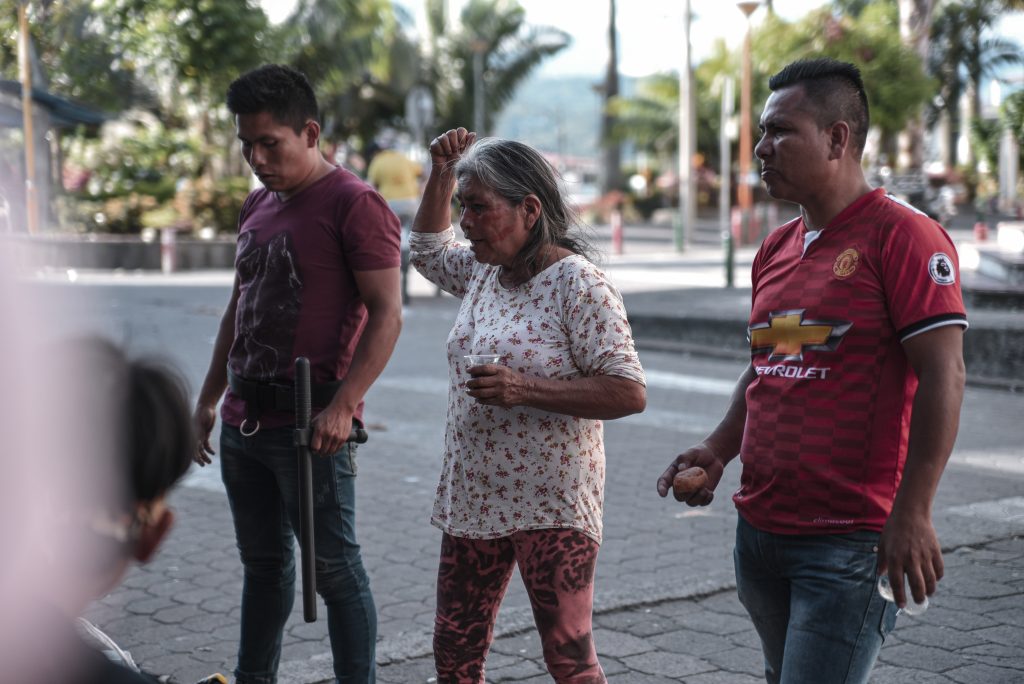 (Pictured here are the members of the "Guardianes de Pastaza" or "Guardians of Pastaza", in the city of Puyo in the Ecuadorian Amazon).
The government and media missed the peaceful and good intentions of the indigenous organizations. In Puyo for example, where our Shiwiar partners are located, they helped form a group of guardians for the city and surrounding communities. Police presence was absent, so the amazon communities came together to create a guard watch to protect the cities citizens from crime and innocent victims who were being attacked by tear gas by the police.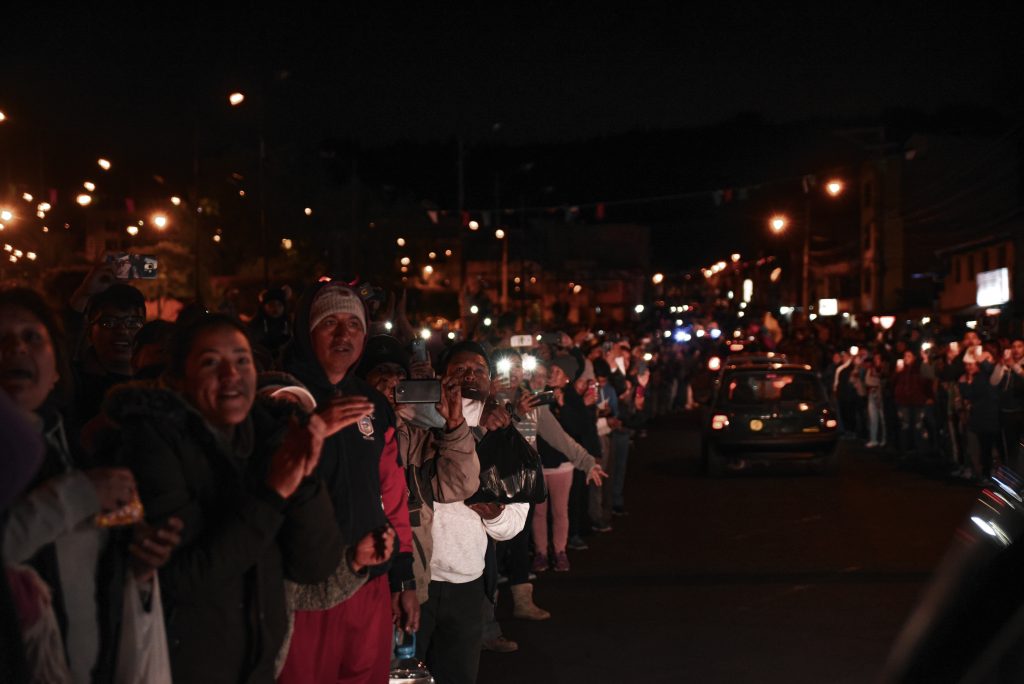 On October 10th, the amazon nations joined forces and decided to mobilize to the city of Quito to help support a peaceful dialogue with the president. The ride from Puyo to Quito was an overwhelmingly beautiful experience where the amazon nations were showered with support and hope. Each city waited for the trucks and buses that carried the amazon nations, where locals filled the streets and donated unending clothing, food, water, and medicine.
It was a rough few days in the city of Quito, as the police continued to tear gas bomb innocent citizens, women, and indigenous communities that had mobilized to protest their rights.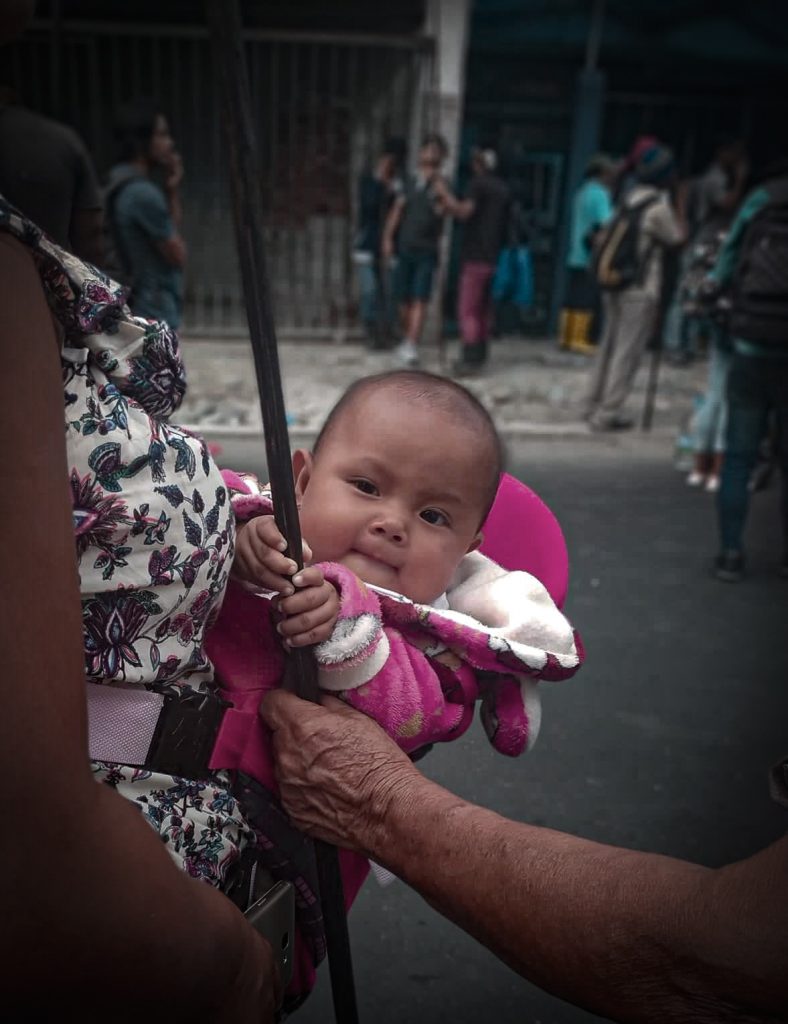 In the end, the protests were successful, and in the most peaceful possible by the indigenous movement and the facilitation of the UN.
Thankfully none of Ecuador Eco Volunteer's volunteers were affected by the protests. Actually they were all safe in the Galapagos islands!
But if there were to be any volunteers that were close to the danger sites, EEV would ensure full safety. We thank you all for checking in with us about the situation, and we are glad to say that Ecuador is safe to visit, and our partner communities are happy to continue collaborating with volunteers!