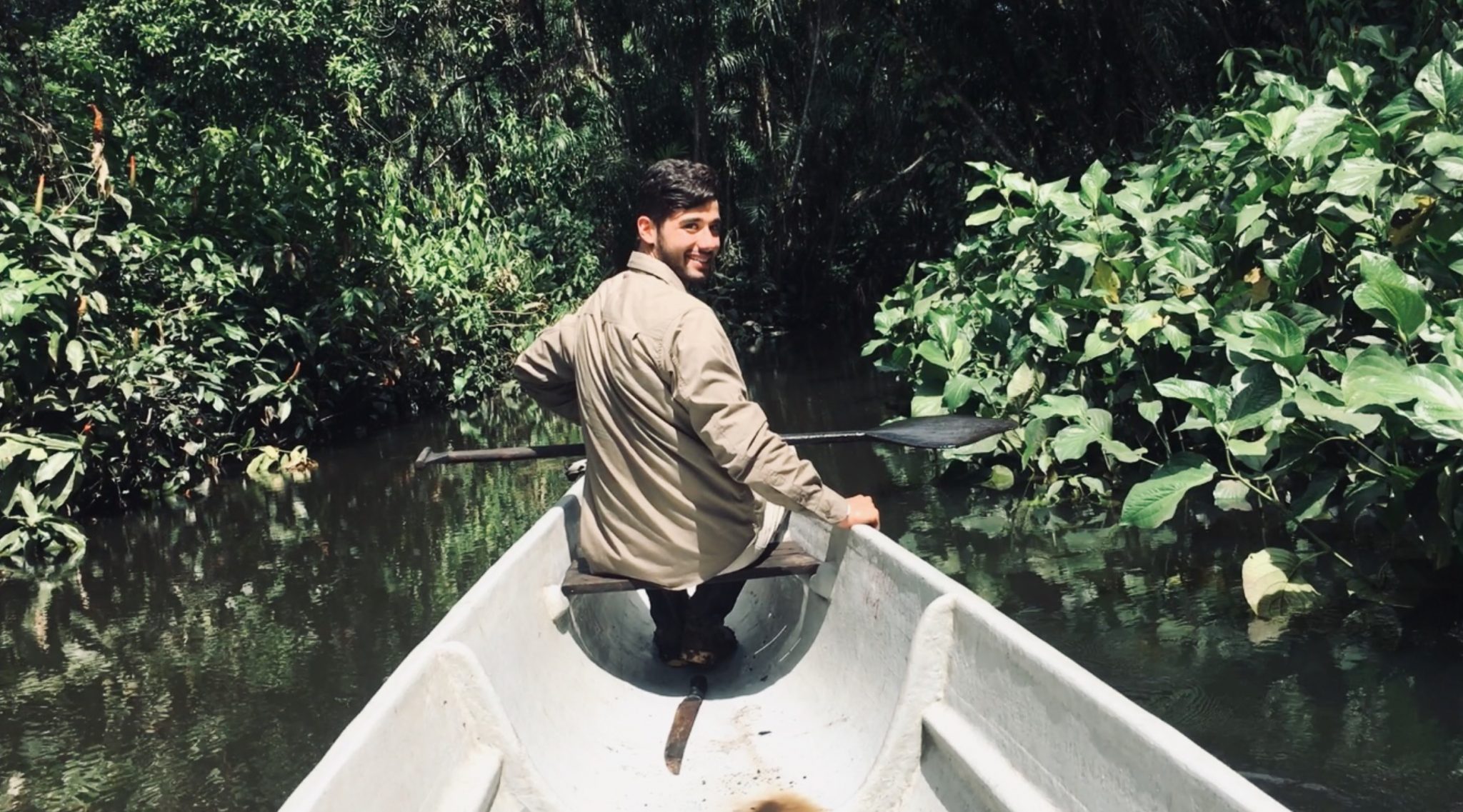 The Amazon Unfiltered
The Amazon Unfiltered – Volunteer Luca Forni
Hi, 
I'm Luca, a 22 year old Brazilian that for 12 days cohabited and volunteered at Pilchi, a Kichwa indigenous community found in a remote region in the Amazon rainforest.
From a young age, I have visited Ecuador numerous times due to the fact that my mom's family is from there. However, my upbringing in Brazil and the United Kingdom has led me to lose touch and understanding of my Ecuadorian origins. As such, I sought to volunteer in the Ecuadorian side of the Amazon rainforest as a way to grow personally by reconnecting to my roots and experiencing a simpler way of life. What particularly attracted me to the Yasuni Kichwa Community program was the fact that this community is also facing a cultural challenge besides aiming to expand their ecological tourism efforts.
About the place and community
The Kichwa community of Pilchi is located on the edge of Yasuni National Park, roughly 3hrs away from Coca (Orellana) by canoe and situated opposite to Añangu and between La Selva and Sacha Eco Lodges. If I remember correctly, Pilchi has just under 10,000 hectares of land and a population of 240 people, with females being the majority.
Many teenage men that I met joked to have girlfriends from different communities on the Napo River. However, unlike the Shuars and Waoranis, Kichwas only have one wife and moved away from polygamy a few decades ago.  Family sizes vary on the ages of couples and historically most women get married and have their firstborn before they are 20 years old. As such, it wasn't uncommon to see parents with 6 to 9 kids.
Similarly to western culture, Kichwas treat marriage as a symbol of union and celebration of life. The man must ask and earn approval from the female's parents in order to proceed with their relationship. In some cases, this could include a particular display of honor and tradition. For example, I was told that a boy nicknamed 'Gringo' (a term used on foreigners) was made to drink a huge bowl of chicha in front of the wife's parents to show them he wasn't an outsider and was capable of taking care of their daughter and withstand his personal dislike for the taste of chicha. Although many doubted his ability to accept and finish the traditional fermented yucca drink, I was pleased to see him hold hands with his young wife and baby boy.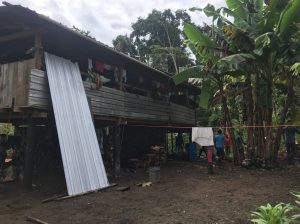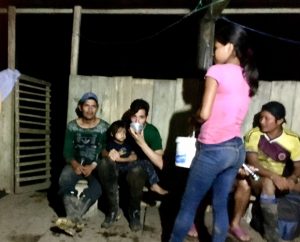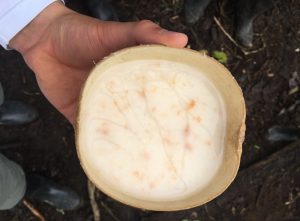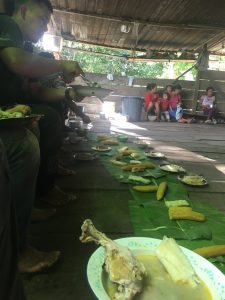 As I came to learn over the 12 days of living with them, a shared cultural identity is the most valuable aspect of their community. This identity is not focused on physical elements and resemblance, but rather on their beliefs and spiritual relationship with nature that drives them to do certain things without clear scientific evidence. Two moments where I witnessed this was when:
1. Watching them drink wayusa tea at 4-5am every morning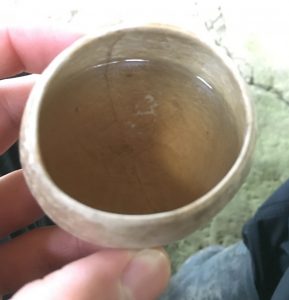 Kichwas believe that the wayusa plant prevent and cure diseases by protecting them against dangerous animals as well as energising their bodies which in turn free them from negative thoughts and feelings. Whilst having this drink, family members will discuss their dreams in order to know what type of day they will have. For example, if the dream is bad they must prepare themselves to receive sad news or suffer some form of physical, psychological or emotional pain. In instances where the dream is terrible they might not even leave the house to prevent the dream from happening.
2. Participating in the ritual of 'Mal Aire' (bad air)
Kichwas are convinced that illnesses are caused by supernatural powers (e.g. evil wind, bad air, witchcraft, spirits, soul loss, etc). As such, they use magical plants and folk methods to treat people. These folk practices are usually performed by Shamans and Curanderos, however, due to the lack of these types of people in the Pilchi community today, a boy named Christian had to attempt the ritual on his sickly mother. The process is long and requires an egg to diagnose the disease as well as tobacco, a trago (strong alcoholic drink made from sugar cane) and a magical plant called 'guaira panka' to heal the body. Family and friends gathered around the sickly mother and brushed the magical plant on the body, every so often shaking it up in the air to release the bad air contained within her. To finish, Christian washed his mother with alcohol that he spat on her head, arms and chest. Taking part in this ritual made me very emotional because I could truly feel the love and care each had for one another, despite all the problems they personally face.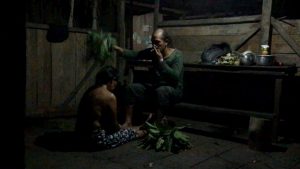 A common connection with the above examples are the use of plants as a source of protection. Magical Plants, in particular those that make humans hallucinate, are also used by the indigenous people to find truth. Koto, a teenage boy that became responsible for looking after me whilst there, told me one late night about the myths, powers and use of ayahuasca to transverse through different worlds, relive the past as well as see the future. Kichwas might do this to understand and reposition themselves in the present in order to treat mental agonies. My advice for any tourists thinking about partaking in this ritual would be to ask about possible consequences and procedures before and after drinking ayahuasca. Although I felt very safe with them, I decided not to try ayahuasca in this occasion.
Their current reality
Pilchi is a thriving community aiming to make tourism their main source of income. Since 2016, they have received help from national and international institutions to build a Cultural Interpretation Centre, the Mandi Lodge and develop their own eco-tourism.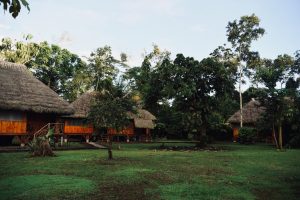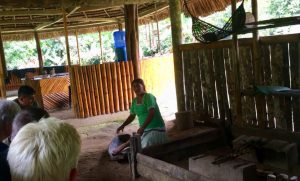 Their progress has been good but today they find themselves short of unlocking the full potential of Mandi Lodge for 4 main reasons:
There is a misunderstanding amongst community leaders for the need to gain government authorization/certificates to open the Lodge before being allowed to host visitors. I was told by a community member that this process is complicated and can take a long time.

The community has never received any form of hospitality, health and safety, cooking or professional guiding training.      Although, many people approached me willing to learn, training courses are extremely costly and far away from Pilchi as such reducing the chances of any person from attending.
No one in the community has an adequate level of English, which means their target market is limited to Spanish-speaking nationals.
Mandi Lodge has no online presence (i.e. no website/social media page) because they don't have internet service and only one solar-powered telephone which makes communication and organisation between tourists and their community very difficult. Therefore, the community relies on external agencies to supply them with groups of tourists which until now have been very low.
Points (3) and (4) present the greatest cultural challenges to them because whilst tourists want to visit a traditional community, the community can't get visibility, become self-sufficient or independent of external agencies without modernization.
Despite these setbacks, the community continues to receive daily visitors staying in nearby lodges that come to the Interpretation Centre to buy craftwork, see traditional houses, learn about the Kichwa culture and taste authentic Amazonian indigenous food. I personally enjoyed eating Maito (typically a fish wrapped around bijao leaves and steamed on an open fire served with boiled yucca and plantains) and couldn't refuse to try their local delicacy Chontacuro (large beetle larvae are eaten raw or cooked on skewers) which was surprisingly tasty.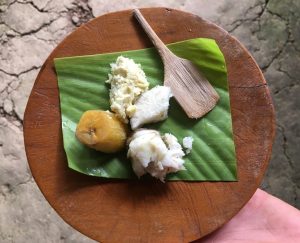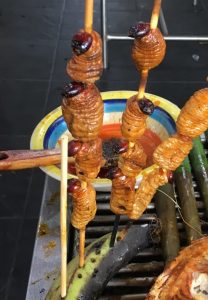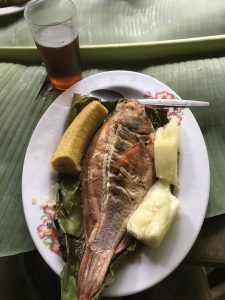 Outside of tourism, the people of Pilchi play sports such as football and volleyball, dance and work on their farms in order to sustain their family and sell excess products at weekend markets. Kids aged 5-11 attend primary school near the main community dock versus older kids that must travel to Añangu, on the other side of the river, to attend secondary school. In both locations, the schools are understaffed with teachers having to move between classes making it hard for kids to concentrate and learn their subjects properly. According to Lydia, a former nurse and senior leader of a women's' group, schools have worsened since Correa's presidency and are not likely to change under Lenin Moreno's government because "he doesn't care for indigenous people".  This made me sad because I had visited the schools and seen how many kids were being affected by this.
In spite of these problems, Pilchi is a very happy and beautiful community. I got to celebrate Mother's Day with them and see two teenage boys get baptized. I found it very charming the way moms carry their babies and kids play with small insects as if they were toy cars.
What have I learned from their tradition and culture?
It is difficult to recall every single 'firsts' I had with them because as a foreigner everything they did was somewhat new to me. Some of the memories I will treasure are:
The

Mingas

(term referred to a 'call for action' where everyone in the community unites and works towards the good of all, a family or someone in specific);

Dinner with the boys that I lived with as well as their attempt to teach me to speak Kichwa, although mostly the bad words for which they couldn't stop laughing;

Afternoons spent with the 'mamacitas' where I got to learn about Kichwa beliefs and customs as well as the process of making cacao and recognising the plants and seeds used for artisans;

Exploring the jungle and seeing many different animals;

Navigating the canoe through Napo River;

Los bailes

(the parties) dancing to Kichwa music and drinking chuchuwasu (their version of tequila);

And the list goes on…
More importantly, my experience with them made me more aware and concerned about the impact that humans have to nature, has opened my mind to a different and sustainable way of life as well as teaching me to appreciate and demonstrate compassion to those that matter most.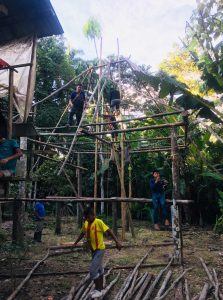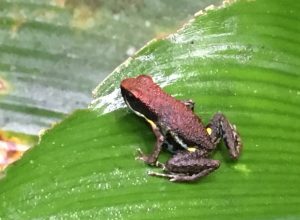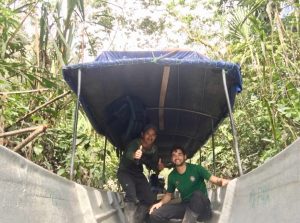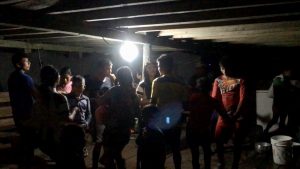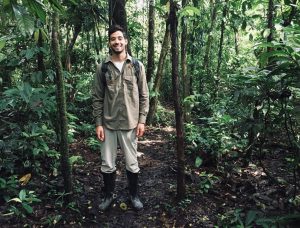 What impact have I made?
My focus during the time I spent with them was to help them improve their eco-tourism business and assist them with any type of work that they needed at the time.  For example, having worked at different hospitality businesses whilst at university, I was able to share some of the knowledge I gained about housekeeping and service with them. The focal point of the first of three workshops that I ran with them was to assess possible risks that tourists/guests could face whilst staying at Mandi Lodge, brainstorming possible solutions and developing a plan of action. Other topics of discussion included the pricing of holiday packages, extra activities they could offer to tourists and innovative ways to increase their artisan sales. Many of the people that attended had walked for hours in order to attend my workshops and their engagement and smiles brought me a great sense of satisfaction. I also taught English to kids and adults, with some lessons focusing on practical words and sentences to guides and shopkeepers.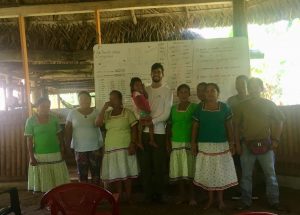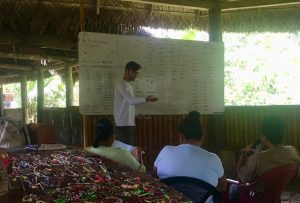 There were days that I got to do some farming and participated in Mingas like painting the cabanas, building a nursery as well as a house for an elderly couple. I was particularly impressed with the way they innately know how to build structures and are able to effortlessly balance themselves in trees. I must confess that I struggled to cope with the humidity, physical element of the work and the amount of chicha that the men consumed. I was told that it was disrespectful to refuse to accept a bowl of chicha and if I didn't drink a considerable amount some women could get upset and pour the remainder on my head.  In order to avoid this, I would say "pakrachu, ansa walla" (which translates to: 'thank you, only a little').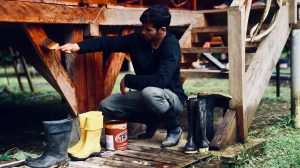 Conclusion
The Amazon Unfiltered  – Coming away from Pilchi, I felt extremely fortunate to have experienced a new culture and perspective of life as well as the opportunity to live on the edge of Yasuni National Park (considered by many scientists as the most biodiverse place on earth) and make new friends. I would highly recommend this volunteering program for anyone with an intermediate to advanced level of Spanish that is willing to get stuck in, be proactive and immerse themselves in the culture and lifestyle of the Pilchi community.