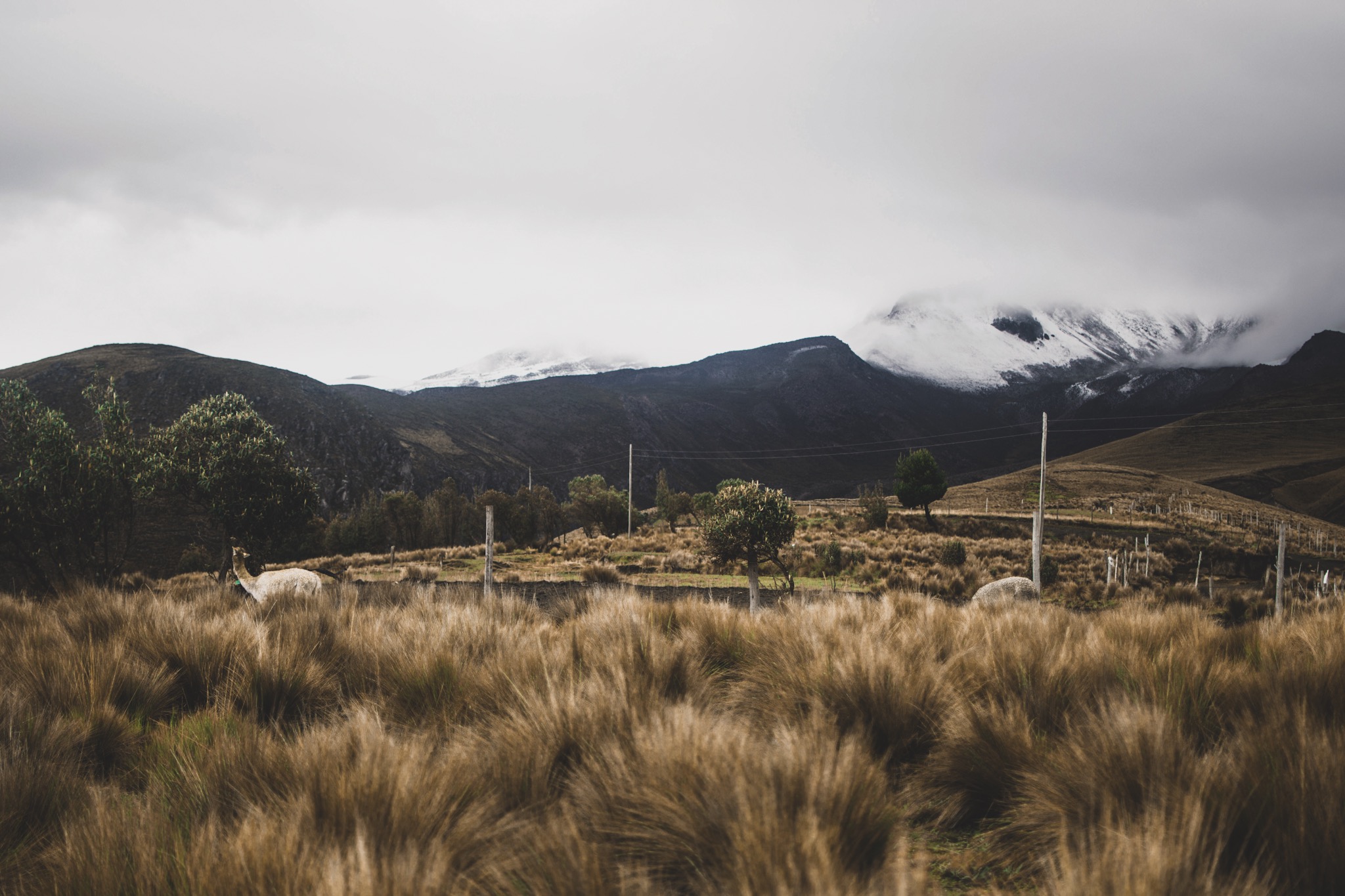 Jordan (Canada)
My time in Ecuador was a mixture of excitement, sadness, education, and cultural intrigue. My Spanish was only barely passable when I arrived in Quito, and would remain a constant source of anxiety as I travelled throughout South America. My host and the organizer of my volunteer experience, Wlady Ortiz, was generous and accommodating despite his very busy work schedule, and routinely opens his house to travellers from all over the world. I had heard about sketchy and disreputable volunteer agencies in Ecuador before, so it was a relief to meet someone who had also done quite a bit of travelling and was very down-to-earth in his endeavour to supply a volunteering experience that was not only far cheaper than many of the competing agencies, but also offered very distinctive opportunities. My first volunteering experience was at the Zanjaranjuno Animal Rescue Center where I met Lucero, an extremely kind and caring woman who worked with the many displaced or endangered animals they had at their establishment. Although she only spoke Spanish, she spoke clearly and softly, and used her hands to try to convey herself, which helped with my transition into a country that didn't speak English as its first language.
THE ANIMAL RESCUE CENTER
In the animal rescue center, after our daily feeding of the many parrots (including Loca, the old and extremely talkative resident), tortugas, pigs, and Anastasia (a tayra), Lucero would find other tasks for us to do, whether it was helping with the development of a trail , or creating signs to further awareness about the effects of poaching. Life at the center was rustic, but the charm of it was meeting other people, who quickly became as close as family. I became good friends with Finn and Amy, an English couple, Lida and Stefan from the Nederlands, an American girl named Jade, and Caroline, who was also from the UK. After we were finished work, and when it was raining (which was a lot, and hard), we always had to find ways to occupy ourselves, whether it was copious card games, new experimental cuisines, or cozying up in a bunk bed to watch a movie.
It was a valuable experience because living with other volunteers immediately gave you a circle, so I never felt particularly lonely, and it was interesting to learn about other cultures. Later on I would even meet Caroline and her boyfriend in Peru, and then again in Bolivia!
VOLUNTEERING IN MINDO
The second place I went to was Mindo, a small little community based in the Ecuadorian Cloud Forest. My host, Hugolino, owned a vast orchid garden (upwards of 300 different varieties) and was happy to teach me about some of the rarer and more bizarre specimens. He also ran a system of zip-lines further up the mountain, and I would often spend time there helping them with tourists. Hugolino was also an avid bird enthusiast, and would be hired out by foreigners to go bird-watching, so one day I got to tag along – it was uncanny, how he was able to pick out the shape of a bird deep in the jungle that none of us could see until we used binoculars or a telescope. The most exciting leg of the journey was trying to catch a glimpse of the rare quetzal bird, famous for its long green and red plumage.
VOLUNTEERING IN THE ANDES
The third and last place I volunteered at was Nizag, a Quechua village, where I got to stay in a newly built and furnished 'guest house' all to myself, and learned about the daily life of a Quechua man or woman. Every morning a new member of the family would come to get me, and I would tag along for most of the day, watching what they did and helping out when I could, whether that entailed digging and planting seeds, taking care of animals, cooking and helping out in the kitchen, or entertaining youngsters. This was, in some ways, the best and worst part of my experience – on one hand, it was fascinating to be so fully immersed in another culture, and the opportunity to learn Spanish was amazing since (aside from Quechua, which was their main language) no one spoke any English. To see how a community could be totally self-sufficient, and the cooperation and closeness of the bonds they shared with each other, was a valuable lesson that I'm still learning from, and hope to bring into my own community in some way. But it was also the first time I realized how little some people have – it is easy to feel insulated, living in a first world country like Canada, from the effects of poverty and the general standard of living that most of the rest of the world experiences. And yet, the children were always smiling and bright eyed (perhaps a little cautious) and very curious. I would be walking down narrow streets and a small girl would follow behind me, playfully, and then run forward and hold onto my hand. Everyone was extremely kind, and in spite of their simple living, were always generous. On more than one occasion I was invited to other people's houses where we would drink home-made cana, or sugar-cane alcohol, while they questioned me vigorously about my country.
I was a little melancholy when I finished my volunteering, but I felt like I had a better grasp not only of the language and culture of the Ecuadorian people, but of my own life and the direction and way in which I live it. I was amazed at the strength of people's relationships, how the emphasis on 'family' was such a core value and in contrast to the social dynamic of my own North American culture. Living and learning from people who still had a very real attachment and connection to the land they existed in opened my eyes to a glimpse of how to behave and interact with my own environment, and they are lessons I hope to pass onto my own family and friends. Needless to say, my whole Ecuadorian experience was transformative, and I hope to go back there some day. I feel lucky to have gotten to know all the volunteers, and to have gotten to know Wlady and his city.
Nizag Community
I spent 10 days as a volunteer in the village of Nizag during July of 2010. My goals in deciding to live and work with this community were to force myself to practice my Spanish through immersion and to experience Ecuador from a more authentic perspective than my Lonely Planet tour guide would allow me. At the same time, I wanted to reciprocate this favor to the native people of Ecuador.
I spent each day with a different person or family, exploring the Nizag culture and community and participating in the daily chores. The people of this remote village nestled in the Andes are as welcoming, generous, hard-working, and good-eaters as they come. They literally grow everything that they eat, with the exception of sugar, salt, and cooking oil, and are so proud and eager to share everything they have with you, from the heaping platefuls of rice and choclo to their melodic kichwa language.
I would absolutely recommend this experience to anyone looking to get to know this country on a more intimate level. Despite the Nizag nizag03lifestyle being remarkably different from that which I knew in the states, I was still comfortably housed with my bedroom, bathroom, and hot shower in their Casa del Tourismo. The single disappointment in my Nizag experience was that I was hoping to contribute to the community by teaching English, but because it was the cosecha (harvest), the villagers were too busy to fit lessons into their day. You might look into this if you hope to give back in this way.