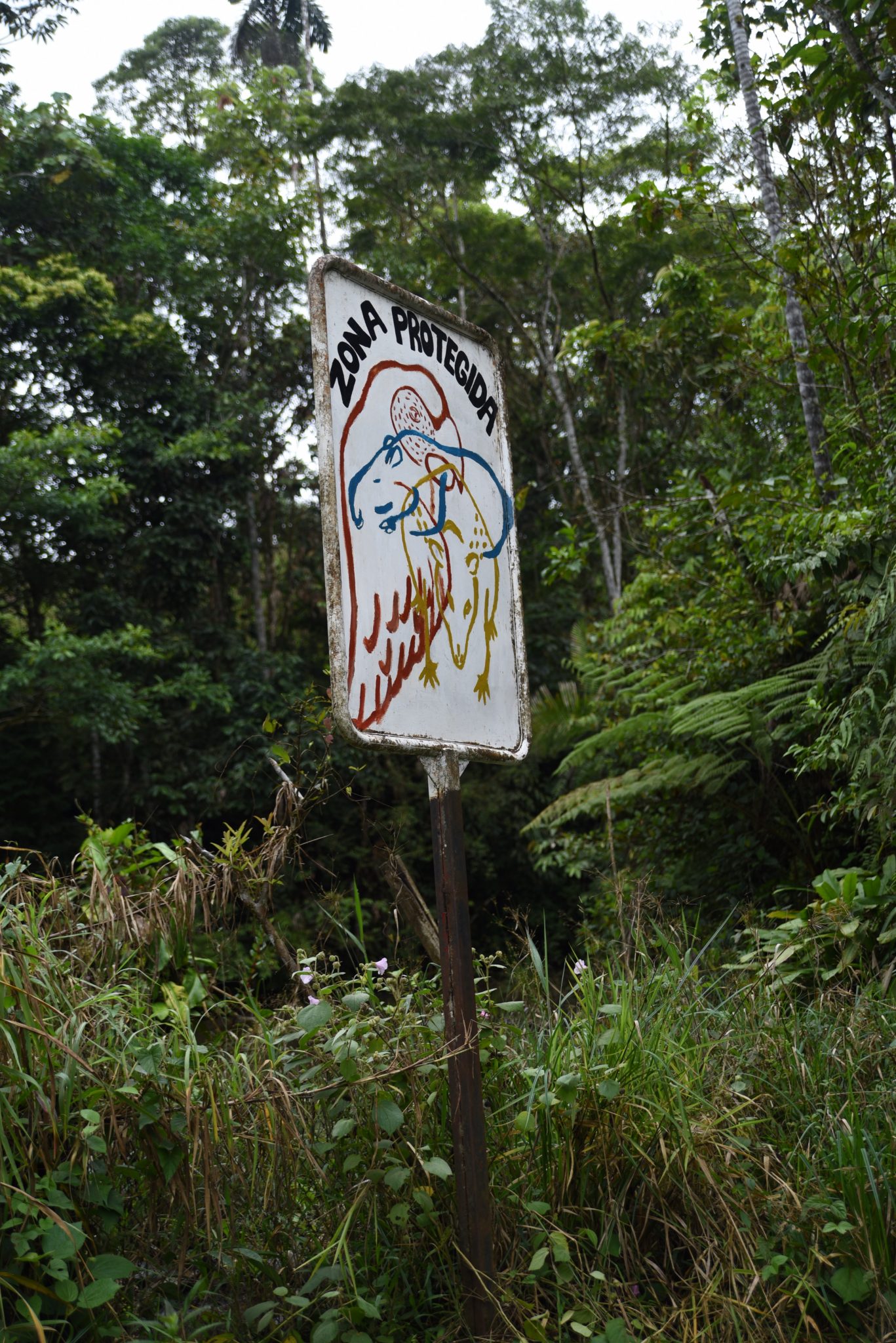 Realistic Expectations at the Animal Rescue Center
After speaking to Medardo and Lucera, the founders and directors of one of Pastaza province's oldest and most successful Animal Rescue Centers, we created this post detailing information about our most popular volunteer program in the Amazon to make sure volunteers have accurate exceptions.
This post was originally published in 2011, several years ago, and has been updated at the beginning of 2019. Here are a few points that may not have been clear after reading the profile for the volunteer program:
Spanish and the Animal Rescue Center
Medardo and Lucero, the program coordinators, do not speak English. The reason we wrote that volunteers who speak little or no Spanish can still stay at the Animal Rescue Center is because the coordinators have been working with tourists and volunteers for well over a decade and are adept at communicating irrespective of language barrier.
Also most of the time there will be other volunteers at the Animal Rescue Center that speak Spanish who can help facilitate communication between the group and Lucero and Medardo. To make your trip more rewarding consider learning Spanish before you come via great free resources on the Internet or by taking some Spanish lessons in Ecuador.
Contact With Animals at Center
Some volunteers come to the Animal Rescue Center with expectations that they will be handling animals all day every day. This is counter-productive to the rehabilitation of the animals.
Indeed, because this Animal Rescue Center is so successful, Amazonian animals that appear in photos we use to promote the volunteer program may not be present during your time volunteering. This is not some nefarious conspiracy to defraud volunteers out of their money at what is already a very economical place to stay: its just a simple fact on the ground that like the rhythms of life in the jungle itself everything at the Animal Rescue Center is flowing. We have been working with this volunteer program for over a decade and many of the animals that have been taken in from the center have used it as a secure base for years before venturing deeper into the jungle and disappearing completely.
If you are at an "Animal Rescue Center" where handling the animals all day every day not only happens but is encouraged by the coordinators then its possible that the volunteer program is a scam (Follow this link on Volunteer South America for more information on animal rescue scams and scroll down to "Animal Rescue & Rehabilitation Centres (ARRCs) – Are you being conned?") The biggest giveaway that the Animal Rescue Center is a scam is that the animals residing there, especially big attractions like big cats, tapirs, etc, have been there for years and years and never seem to get released back into the wild.
The Volunteer Work at Animal Rescue Center
There is always work to do at the Animal Rescue Center but its not always taking care of the animals. As mentioned above, Animal Rescue Centers where animals are coddled all day long are operating like zoo's which is counterproductive to setting animals into the wild.
An element of the volunteer work has involved manual labor like lifting stones and building pathways to help make low-impact tracts in the jungle. This volunteer work is very important for the maintenance of the Animal Rescue Center and while Lucero and Medardo never obligate their volunteers to do something against their will, most people find these tasks in such a beautiful environment a fun and rewarding form of exercise.
Teaching Environmental Awareness
Starting this year Lucero (2011) has started a initiative in a local school near the Animal Rescue Center where the volunteers help teach environmental awareness. Unfortunately in Ecuador the majority of locals lack even the most basic education on environmental issues which is one of the reasons the country has one of the poorest environmental records in South America. Inspiring just a few kids to look after the jungle they grow up in creates a priceless impact on this regions future.
Clean Up After Yourself!
For the small percentage of volunteers who are guilty of neglecting this please remember you are not 13 years old and the Animal Rescue Center is not your mothers basement. Part of your duties as a volunteer is to keep the kitchen, your room, and the centers facilities' clean.
Accommodation at the Animal Rescue Center
You might be assigned your own room and you might have to share a room with another volunteer. The rooms have two bunk-beds, and at maximum capacity, if there's a full house, the absolute most in a room is 4 people. But guess what? Sharing a small dorm of 4 beds in a wooden cabin in the Amazon rainforest is actually pretty cool and great way to make friends with fellow travelers.
Leisure Time at Animal Rescue Center
When the volunteer work duties for the day have been completed you and the other volunteers will have leisure time to chill out. During this leisure time you can do everything from reading a book, to playing cards with other volunteers or going for a swim in the river.
I hope that clears a few things up! 🙂