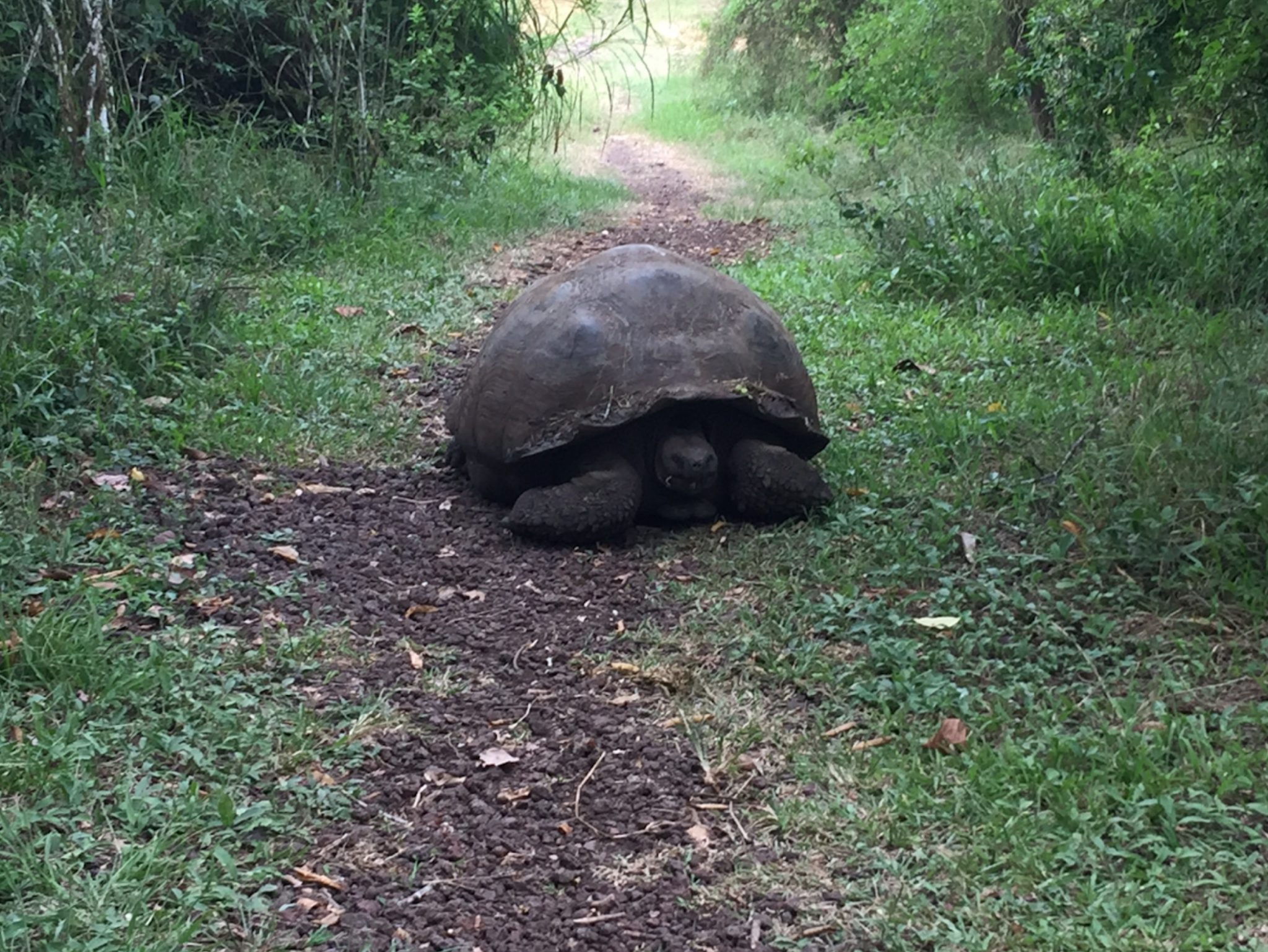 Volunteer in the Galapagos Ranch
Life on the Ranch, the Tortoise Ranch that is...
Howdy! My name is Avery and I'm a former Volunteer in the Galapagos Ranch! I wanted to discuss with you a little about what it's like to be a volunteer and all the fun times I had!

The Ranch: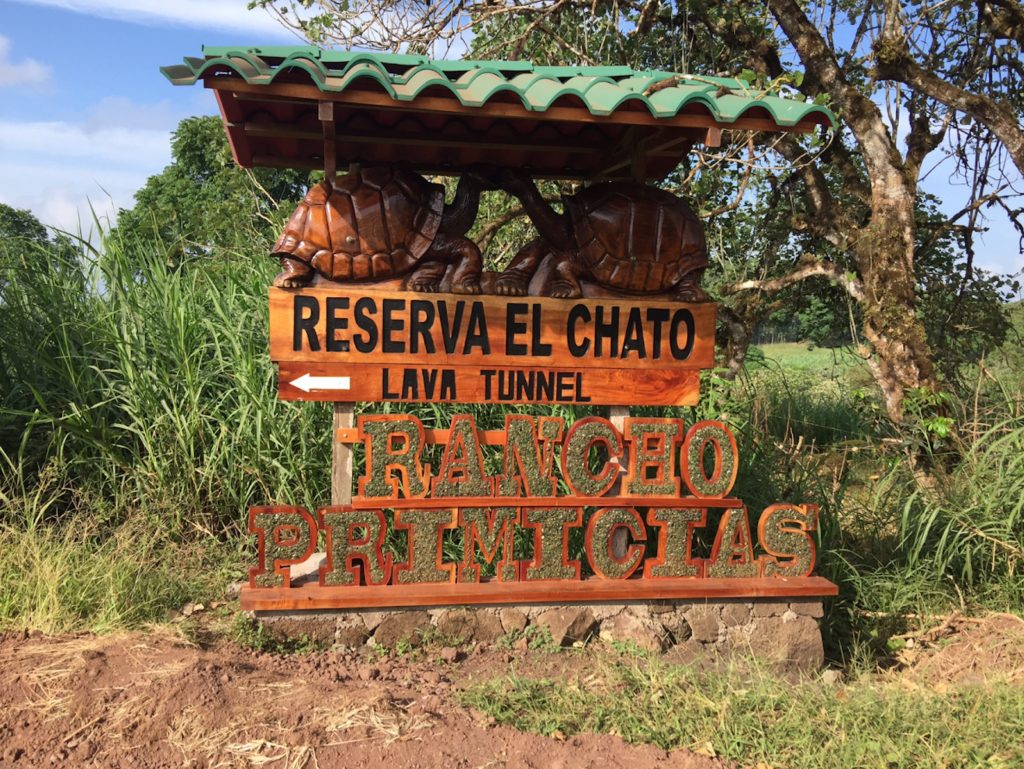 I've always loved animals, but my passion has truly been with reptiles. They are scaly, little inquisitive works of art. So when I found the opportunity to volunteer with wild Galapagos tortoises, I was stunned. I knew going in it wouldn't be an easy task, nor would it be just playing with tortoises all day, but it would be fun. I was right.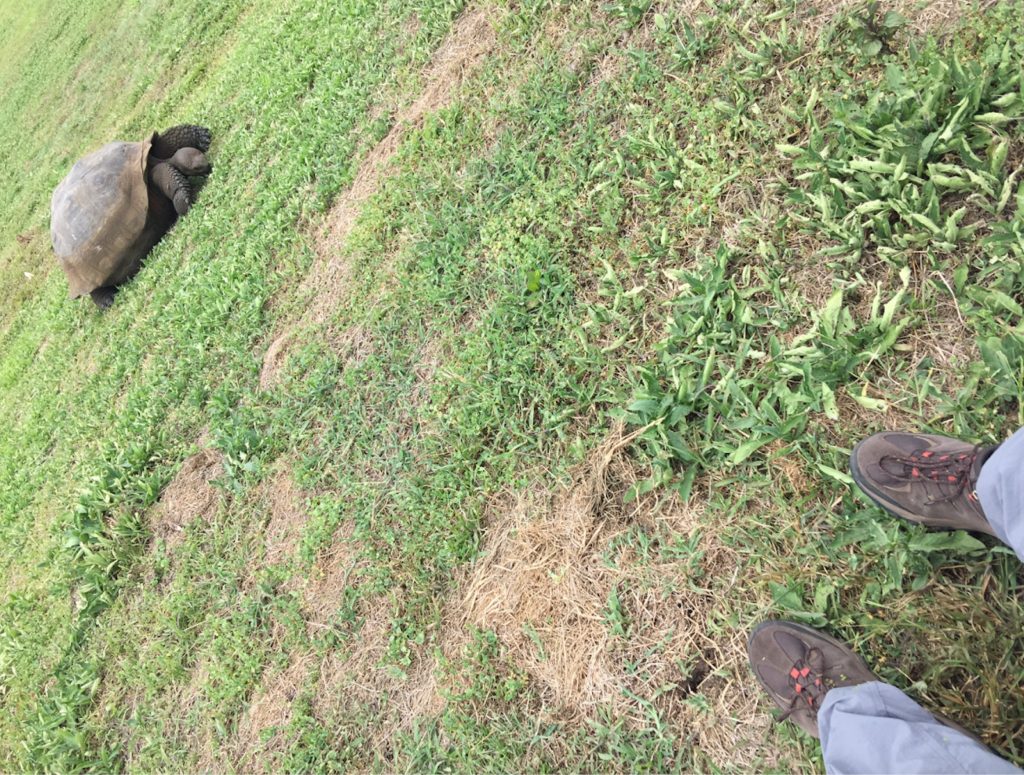 To begin your day at Rancho Primcias, you first have to get there. There is a public bus for $1 that will take you to the quaint town of Santa Rosa in the highlands, about a 35-minute ride. The buses are run by Insular, not CITTEG, so make sure you are getting on the right bus or you might just wind up getting a pricier trip than you imagined. After the bus ride, it's about a 50-minute walk to the ranch, definitely not 30. I'm in fairly good shape and run on my track team back home, and the walk is nothing to laugh at. But it's flat, and shaded, and pretty, so I'd say it's worth it. You also get the occasional shelled friend to greet you.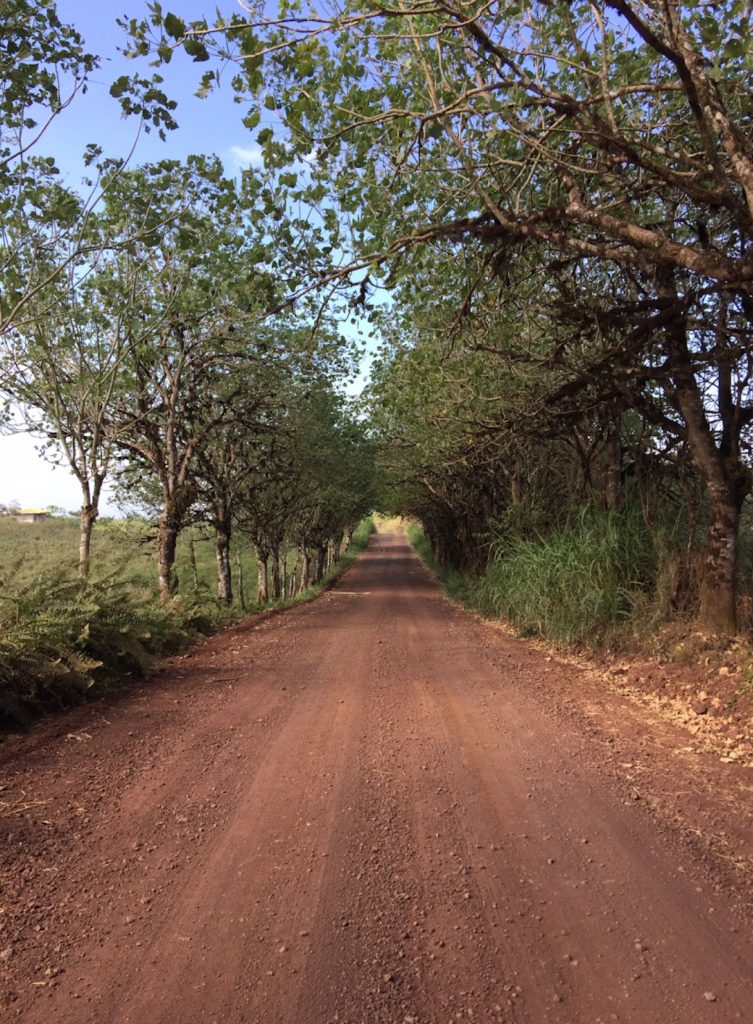 And then around the corner emerges Rancho Primicias. It's a large covered patio with an impressive kitchen and bar. There's also a small gift shop. The grounds are wonderful, with plenty of tortoises grazing or taking a dip in the ponds. You also will see plenty of other wildlife such as egrets, gallinules, and white-cheeked ducks.

Activities:

The majority of my experience was spent in the restaurant/bar area. I know, I know, your all confused reading that and wondering how it fits into tortoise conservation. Well, let me tell you, TONS of tourists come through each day and odds are that Galapagueno sun has gotten to them and they need a drink. This is the perfect chance to strike, with a bit of turtle conservation that is. Talk about tortoise's role in the ecosystem, their different shell styles, sexual dimorphism, or whatever else you know! Tourists love to gobble up this knowledge as the Ranch doesn't offer much on the topic. It was by far my most enjoyable part. My favorite moment was when I started discussing some facts with a couple and I looked up two minutes later to see almost two dozen people listening in with open ears! What an impact and audience! Those little moments where people can see the passion you have are what make people think twice about littering or leaving the water running.

The kitchen was also just a fun time! Joking with guides and staff was a nice break and the constant flow of natural fruit juice is very refreshing. It's also nice to know that the restaurant is the main source of income for the establishment, so without it, the tortoises wouldn't have this amazing retreat. So sometimes you have to think about conservation indirectly.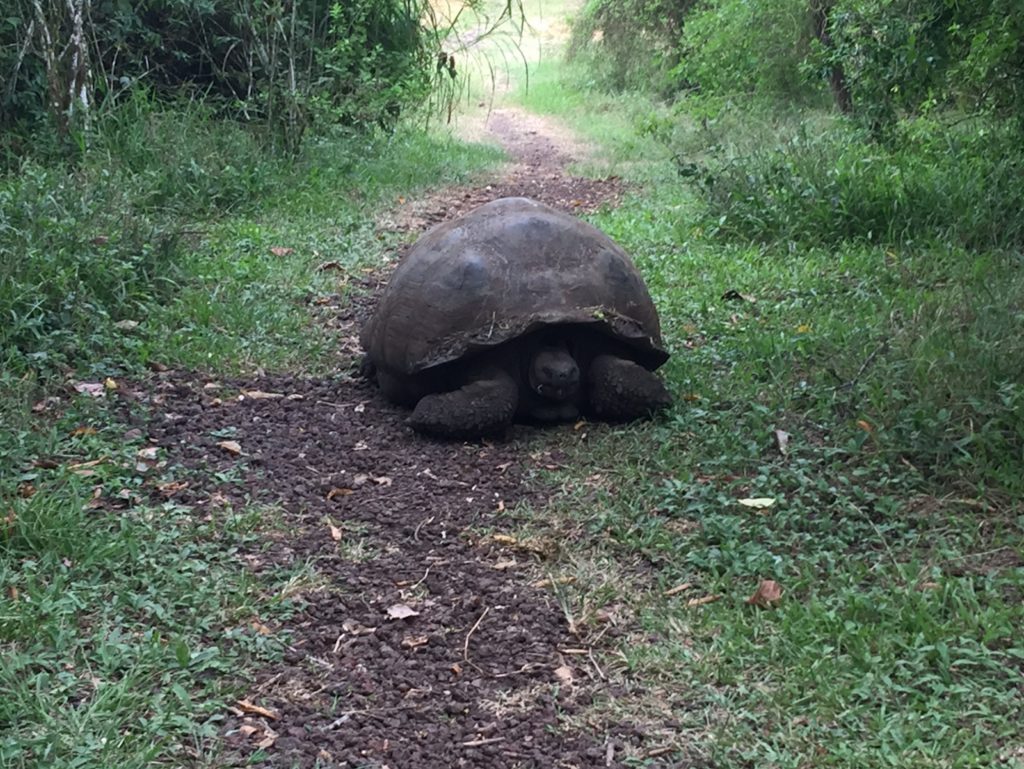 Perhaps the most directly tortoise related activity was the maintenance of the nursery. Here, the staff maintains several species of native plant, growing them to eventually replant. So it's a lot of watering, pruning, and picking. It's some good work in that heat, but there's always the curious tortoise watching to remind you that it's all worth it.

I really quickly wanna put in that the best value for the whole experience is in the food. The ranch will willingly feed you delicious, Ecuadorian breakfast and lunch. So I would typically eat breakfast at my hotel around 7, have a second breakfast around 10 once I arrived at the ranch, and lunch around 1 or 2. There are plenty of bananas and empanadas to go around if you get hungry. Food in Galapagos is anything but cheap, and I'd steer clear of low price meals (anything less than $8). Some of my friends and I had some tummy troubles after eating a $5 plate in the market. Pro Tip: if you wanna each cheap for dinner, COOK! For me, it was Peanut Butter and Jelly Sandwiches. I bought peanut butter, a jar of jelly, and a loaf of bread for $8; that was 3 of my dinners covered. Obviously I ate out in between, but there's nothing a good PB and J can't solve!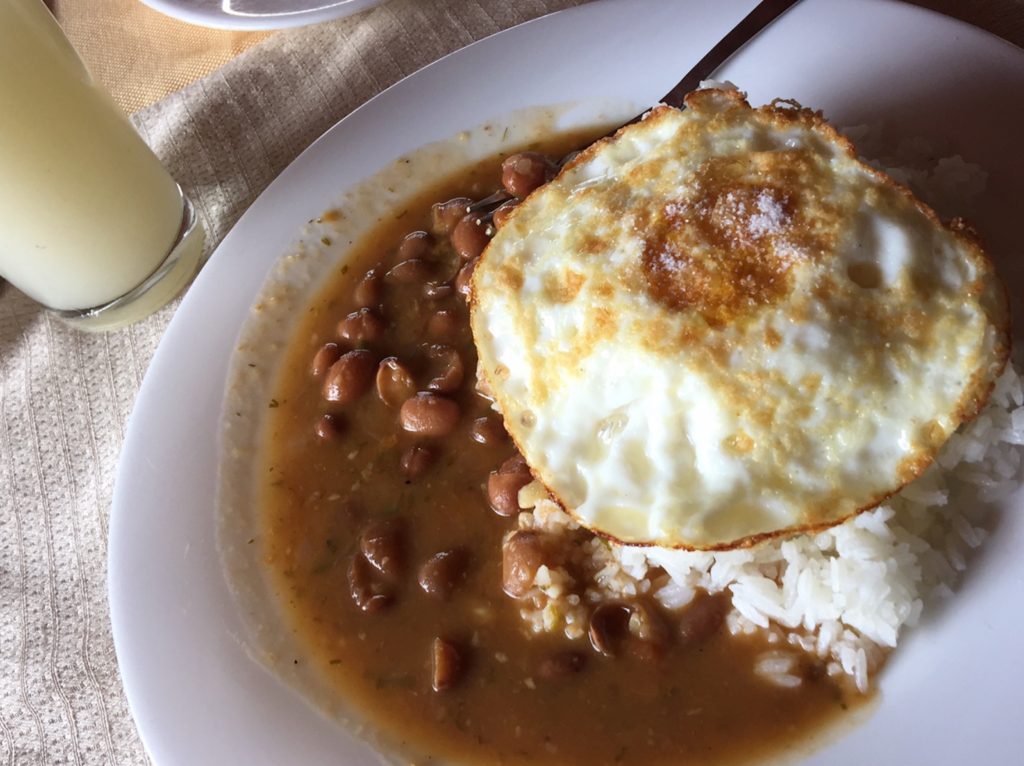 Lastly, I wanted to tell that you don't spend ALL your time at the ranch; there's a ton to do on Santa Cruz and you'll have plenty of time to visit. I typically woke up, ate breakfast, and made it to the bus stop by 8 am. That means after my bus and walk, I could plan to arrive at the ranch from 9:30 to 10. I would stay until around 3 or 4, whenever the tourists started to trickle off. Meaning I still had about an hour of sunlight left when I got to Santa Cruz. I explored the Charles Darwin Research Station, Tortuga Bay, the Lava Tunnels, the Fish Market, and of course I visited dozens of souvenir shops looking for good deals! My favorite activity by far was going out for a drink with friends from my hostel, we formed quite a bond, and it was always a great atmosphere in Puerto Ayora.

I would also like to remind you that while volunteering you have your weekends free! For me, I did a discovery dive to see hammerhead sharks, and then a day trip to Isabela Island to snorkel with penguins! The options are limitless, and can even be as simple as lounging around at Tortuga Bay all day!

All in all, the experience was something I'm really happy I did. It's one thing to go through the Galapagos island by island, quickly checking off species and dive spots. But it's quite another to take it slow, explore the highlands, meet locals, have laughed, become a public bus expert, and of course, SAVE SOME TORTOISES!